Kinja Featured Post Template
One of the areas that I've spent some time contributing to has been on the "Featured Post" template, which is used by our editorial staff to distinguish certain articles (primarily long-form or investigative content) from regular posts that appear on the sites. I've been responsible for building features that give authors the ability to:
Some examples of the Featured Post Template in action:
This post cataloging all the best Cyber Monday deals on The Inventory, a long-form article detailing racial discrimination in youth lacrosse on Deadspin, and a piece of sponsored content chronicling the late-night adventure of nurse who moonlights as a photographer by G/O Media Studios.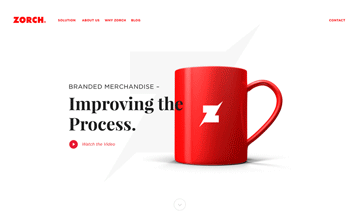 Zorch Branded Merchandise
The branded merchandising company Zorch, came to Doejo looking to update their web presence to better reflect the modern, technology-driven approach they use to help their customers on a daily basis. As the lone developer on the project, I successfully executed on the designer's ambitious vision, weaving a variety of innovative and technically novel pieces into a single, seamless, platform-agnoistic experience. A full writeup on the project can be found on the Doejo blog.
The site is built using WordPress, with a collection of various JavaScript libraries and utilities driving most of the client-facing interactivity. The site is currently live at www.zorch.com.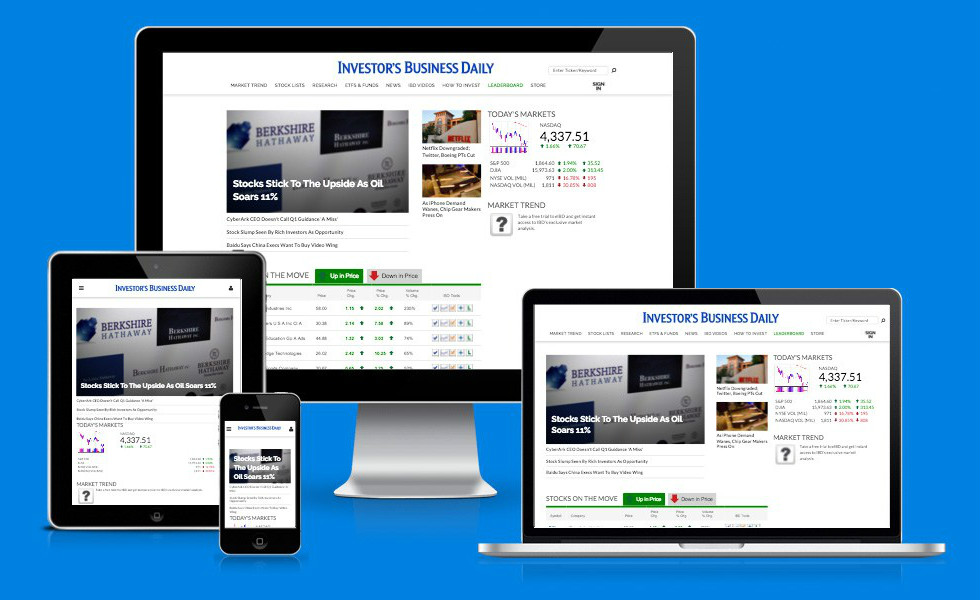 Investor's Business Daily
Investor's Business Daily (IBD) is a leader in the financial, economic, and political news sector. IBD and Doejo collaborated to create a streamlined workflow of content creation within an updated CMS and implemented lightning-fast, seamless integration of online publishing to print production. The front end received a facelift, including flexible page designs, allowing user-friendly layout updates on the fly.
I joined the project a few months into the development process, with the specific purpose of auditing and refactoring the front-end code that had already been written. In addition to resolving the outstanding issues uncovered, I handled the majority of the remaining front-end development work, and helped define and implement a modern development and QA work flow for the organization going forward. The site is currently live at www.investors.com.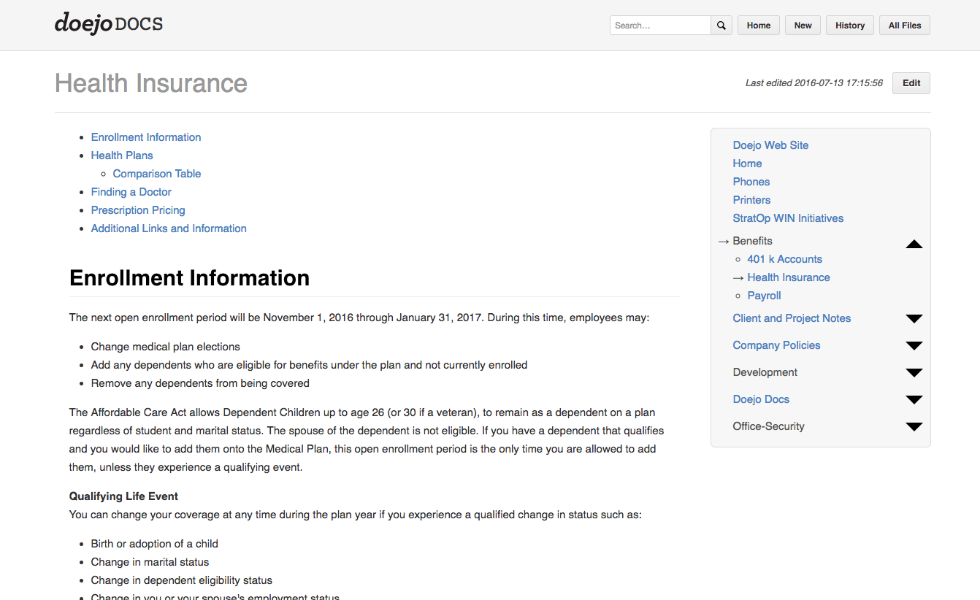 Doejo Docs
When I first arrived at Doejo, I was frustrated by the lack of information that was available to new hires. After a few months, I decided to do something about that. In my spare time, I took it upon myself to create the information repository that I had wished existed when I first started.
The project was an implementation of Gollum (a Git-powered wiki system built in Ruby), that I extended to add custom functionality like:
OAuth authentication
the ability to embed Google Docs
specialty content components
various menu & navigation improvements
containerization via Docker with the help of our dev-ops specialist
Additionally, I also became the project's primary content contributor, writing on a wide variety of topics including: company policies & procedures, how-tos for internal tools, coding style guides/best practices, and client/project notes.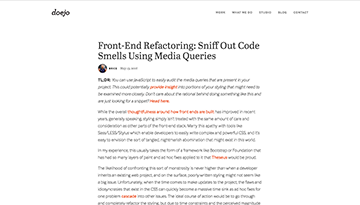 Front-End Refactoring: Sniff Out Code Smells Using Media Queries
An article written for the Doejo blog that discusses some strategies around using JavaScript to painlessly audit an unfamiliar front-end code base, with the goal of uncovering idiosyncrasies and flaws that could potentially cause issues maintaining or enhancing the project going forward.